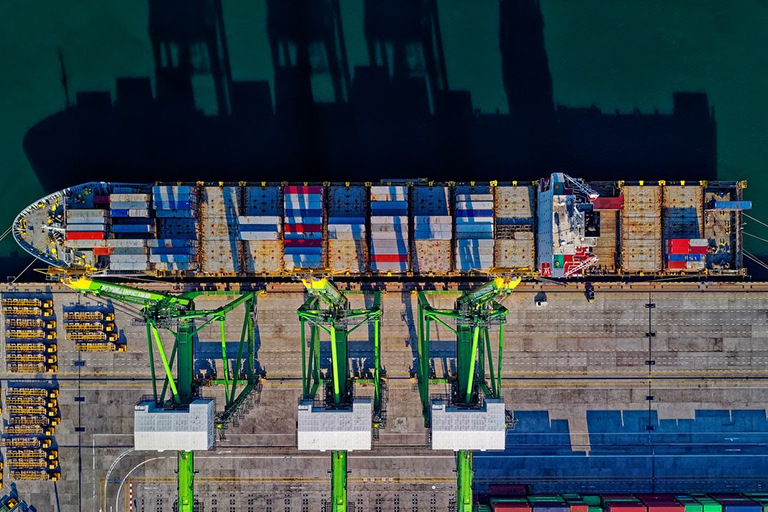 As you may understand, one of the difficulties of logistics is delivering materials from a certain location to another. It is not as simple as it seems; there are a lot of external factors that could contribute to a failed service delivery, something which no one wants for their company.
Hock Cheong is particularly experienced at safeguarding items throughout delivery. So we wish to think we have the right amount of knowledge regarding what logistics services is all about and why it is so vital to organisations. 
What are the featured functions of logistics?
Let us start with transport services and warehouse logistics, both of which are two great functions of logistics. Logistics transport monitoring focuses on the preparation, execution, and optimisation of the activity of goods. It could occur in between the point of origin and the following:
The manufacturing plant

storage facilities

retail locations

client or customer
The conventional transport techniques are air, sea, rail, and road.
Although air transportation commonly includes making use of aeroplanes, drone usage for logistics procedures has recently increased. What drones supply is somewhat a more efficient transportation means as they can lower preparation by removing most container necks inherent with the other standard techniques of transport services. 
It has been proven recently with many reports that drones have been made use of to help stop the spread of the COVID-19 virus. Drones were used for providing vital clinical products to remote healthcare facilities.
Warehousing, also known as storehouse administration, entails features such as stock monitoring and order fulfilment. Order fulfilment is the industry term for the actual shipping and delivery of an item to a point down the supply chain, which might be a supplier or an end-user, for instance.
Why is logistics vital?
One of the most apparent answers to this question is that logistics allow you to streamline your firm's time, resources, packaging, and even innovation. Logististics provides a coherent business process, from the supplier, to your warehouse, down to the consumer's doorstep. On the other hand, if firms don't have an effective procedure to present those items to market, the business won't thrive or even survive longer. It is a significant purpose that logistics offers, a company's factor to thrive and survive.
Logistics and transport services additionally play a significant role in other facets of business, specifically regarding procedures and high-quality management. The more effectively resources can be purchased, moved and stored until demanded, the more successful a business company can be. Effectively coordinating sources to permit on-time shipment and the use of products can either make or break a company.
In addition to that, branding is something that logistics helps to keep and enhance. If products are not procured and delivered in a timely way, the company's brand suffers, and customer satisfaction may decline, which will harm a business's ROI.
Logistics is specifically vital in today's age of digital marketing, carefully supplying business with the products and sources they require, in addition to the worldwide expansion of modern supply chains, has required a much more reliable omnichannel of eCommerce. 
Customers today have also been anticipating same day delivery in Malaysia or retail distribution of items ordered from smartphones. Hence, organisations along the supply chain have needed to improve their logistics processes to satisfy this rising demand for quicker, easier shipment of a broader range of items. From smartphone cases and shirts to even a washing machine, you would never know what the people demand.
Why do you need an expert?
Organisations hire a reliable logistic company in Malaysia to get this work done. The jobs for which the logistician is responsible differ; nonetheless, they broadly include overseeing and managing supply by scheduling suitable transportation and storage of supplies. 
They plan out the whole logistics procedure, collaborating the actions as inventory and the sources move along the supply chain. Hopefully, this serves to describe how as well as why logistics monitoring is so important.
For more information about the available logistics and transport services, contact us today.