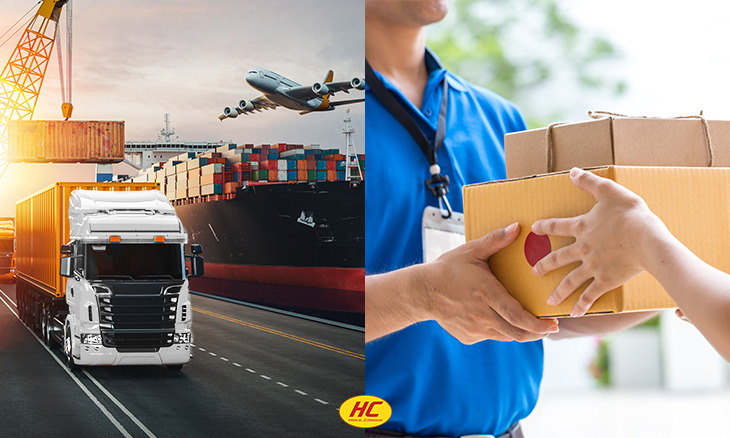 Due to the increase in e-commerce shopping and changes in consumer behaviour, meeting customer demands such as getting goods delivered faster within a short time is proving to be a challenge to many businesses. This will continue to be a growing challenge in the years to come.
In addition to meeting customer's expectations and fulfilling orders, businesses like yours have to factor in shipping and operational costs, as well as source for a dependable logistic company or courier in and around Malaysia to give you the most for your shipping dollars. Fortunately, such troubles can be put to rest if you hire the right people to do the job for you. 
Whether you are a large manufacturer or a growing retail company, here's a guide to the difference between couriers and logistic companies to help you discern which service would work best for your business.
What is a Logistic Company?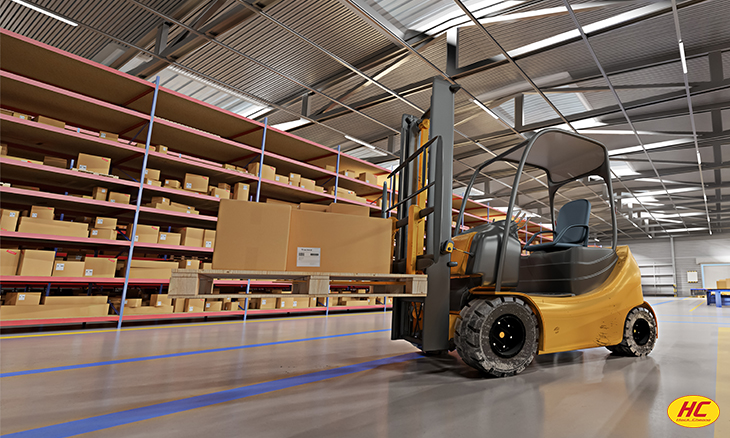 If you are unfamiliar with the shipping and supply chain industry, chances are, you'll be confused by the difference between a logistic company and a courier company. The services provided, albeit rather interconnected, are very different. 
A typical logistic company in Malaysia offers end-to-end supply chain management for a client. The most common form of logistics in the industry is the 3PL (third-party logistics), where logistic companies assist businesses in a variety of services. From "receiving" inventory and managing warehouse logistics to picking, packing, shipping, disposal and security. Many 3PL logistic companies also offer return processing services. 
Unlike courier services where only lorry transport services are mostly utilised, logistics services transport large quantities of goods by trucks, ships, or aeroplanes. 
While logistic companies and their start to end processes may seem complex, they help businesses to offload certain responsibilities to allow them to stay on track with their business operations. 
What is a Courier Company?
Courier companies are hired by local businesses to deliver mail, valuable documents and other small packages that are within a specific weight range locally.
Courier companies can be compared to local post offices because they are essentially the "premium version" of postal services, where a range of add-on services can be arranged. Courier companies offer door-to-door services where goods are delivered directly to consumers' doorsteps. They also provide other services such as custom delivery deadlines, returns, tracking and signature services, as well as offer better customer service to your business.
The Difference Between Logistics Companies and Couriers
The primary distinction between courier services and logistic companies is the difference between a package and cargo. A logistics company in Malaysia specialises in moving cargo, also known as freight, to and from the country, whilst courier services deliver parcels and documents within the country.
Also, cargo is shipped and delivered very differently compared to regular packages because it is significantly bulkier and less time-sensitive than courier materials. 
Another key thing to note is that a logistic company will handle all the comings and goings of products between companies and clients, as well as the processes and flow of operations from one end to another, whereas courier services typically focus on delivery and returns. 
Regardless of the differences, many logistic companies in Malaysia, such as Hock Cheong, collaborate with courier companies to give value-added services to their customers, where the management of goods and services becomes more integrated.
Which Service Should You Hire?
If you are running a business that requires inventory management and shipment of goods to and from the country, you will definitely need the assistance of logistic companies. Even if you run a small business, as long as you're receiving goods from overseas, it is good to enlist the help of professional logistic companies, where they can assist you in deliveries via lorry transport and even managing your warehouse logistics. 
However, if you're running a small business that will only require you to receive goods from local companies and deliver them locally, a courier service will be most suitable for you. 
Having an experienced team of people deal with customs and bureaucratic procedures for you can take a lot of stress off your shoulders, a logistic company can also help to improve the quality of customer service by optimising delivery times and expediting storage and distribution processes. 
Looking for a logistic company in Malaysia to assist you in shipping, warehouse logistics, lorry transport and other services? Hock Cheong is a leading third-party logistics service provider that connects Singapore, Malaysia, Brunei and China through a full range of door-to-door delivery services, by sea, air and land. Contact us today for a supply chain solution tailored to your industry.